After first results on ABC study patients began to be published and internationally acknowledged, books on cardiovascular medicine and on other fields of medicine reported main findings. Here is a partial list of these books. You can see the subject-matter by clicking on the cover.
Dopo che i primi risultati dell'ABC Study on Heart Disease sono stati pubblicati ed internazionalmente riconosciuti, alcuni libri di medicina cardiovascolare e di altri campi della medicina hanno riportato i principali risultati. Qui trovate una lista parziale di questi testi. Si può vedere l'argomento trattato cliccando sulla copertina.
2019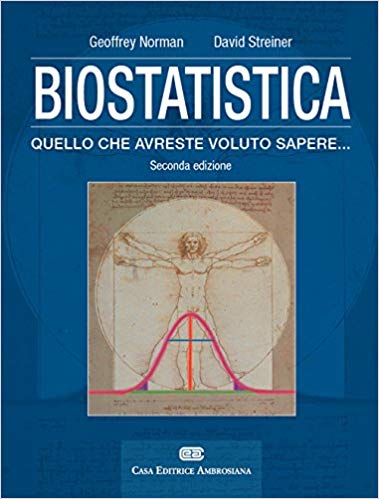 BIOSTATISTICA - Quello che avreste voluto sapere

Geoffrey Norman - David Streiner
2015

MANAGEMENT OF ATRIAL FIBRILLATION

Mohammad Shenasa MD - A. John Camm MD

INFLAMMATION IN HEART FAILURE

W. Matthijs Blackesteijn - Raffaele Altara
2014
COMPREHENSIVE CORONARY CARE

Nigel I Jowett - David R. Thompson

MANUAL OF HYPERTENSION of the European Society of Hypertension

Giuseppe Mancia - Guido Grassi - Josep Redon
2013
BASIC SKILLS IN INTERPRETING LABORATORY DATA Fifth edition

Mary Lee
2012

BRAUNWALD'S HEART DISEASE: a textbook of cardiovascular medicine.

Bonow - Mann - Zipes- Libby
2011

ADVANCES IN MYOCARDIAL ISCHEMIA RESEARCH AND TREATMENT

Q. Ashton Acton, PhD General Editor

HEART ATTACK: NEW INSIGHTS FOR THE HEALTHCARE PROFESSIONAL
Q. Ashton Acton, PhD General Editor
2008

ACUTE HEART FAILURE

Alexandre Mebazaa - Mihai Gheorghiade - Faiez M. Zannad - Joseph E. Parrillo