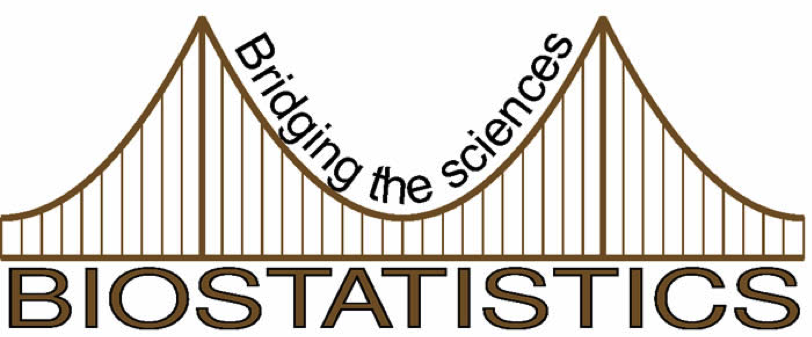 REGIONE DEL VENETO
ULSS 7, Ospedale di Conegliano
ABC Study on Heart Disease Association

L'ULSS 7 della Regione Veneto in collaborazione con "The ABC Study on Heart Disease Association"
organizza:
CORSO DI STATISTICA
MEDICA
DI BASE PER
MEDICI ED OPERATORI SANITARI
COURSE OF BASIC MEDICAL STATISTICS
FOR DOCTORS AND HEALTH PROFESSIONALS
Obiettivo del corso:
1) fornire conoscenze biostatistiche di base, teoriche e pratiche, per la Medicina;
2) cenni di base dell'analisi della sopravvivenza (curve di Kaplan-Meier);
3) introduzione all'analisi e alla comprensione di un lavoro clinico-scientifico.
Destinatari: Medici, Operatori Sanitari e Studenti.
Coordinamento del corso:
Dott.Giuseppe Berton, Cardiologia Conegliano,
Revisore Scientifico dell'American Heart Association
Benvenuto ed introduzione al Corso:
Dott. Francesco Benazzi, Direttore Generale ULSS7 (ULSS Treviso)
Docenti:
Dott. Michelangelo Salemi - Direzione Medica - ULSS7
Dott.ssa Sabina Bolzan - Dipartimento di Prevenzione - ULSS 7
Dott. Giuseppe Berton - Cardiologia - ULSS7
Date e sede del corso:
mercoledì 6, mercoledì13, giovedì28 aprile 2016,
ore 9.15-13.15
presso sala 1 – Ospedale di Conegliano (TV)-31015 – via Brigata Bisagno
Il corso è interattivo, si svolge in tre mattine di 4 ore ciascuna (totale 12 ore).
Destinatari:
Il corso é rivolto a: Medici, Operatori Sanitari e Studenti ed è accreditato ECM con nr. 14 crediti formativi.
Non è richiesta specifica conoscenza di statistica-medica iniziale.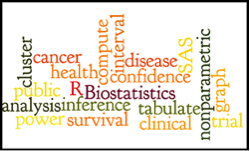 Programma preliminare
6 aprile 2016 ore 9.15-13.15
-accoglimento delle persone partecipanti 10min
-benvenuto 10min
-prognosis in the patient with heart disease: "that's the question!"
(WilliamShakespeare&GiuseppeBerton…una sera, mentre riflettevano insieme!) 20min
-indicatori di performance in Medicina 20min
-introduzione alla Statistica Medica, uso di un foglio elettronico per raccolta dati clinici e scientifici 40min
-coffe break 20min
-descrizione dei dati, la distribuzione normale, indici di distribuzione dei dati 40min
-conoscere ed usare il t di Student per dati appaiati e non appaiati, 40min
-come leggere un lavoro scientifico pubblicato: introduzione 40min
13 aprile 2016 ore 9.15-13.15
-prevalenza, incidenza, tassi di eventi 50min
-conoscere ed usare il X2 di Pearson, 40
-valutazione di sensibilità, specificità, accuratezza di un test diagnostico, 50
-coffe break 20min
-introduzione all'analisi della sopravvivenza: curve di sopravvivenza di Kaplan-Meier 40
-come leggere un lavoro scientifico pubblicato: metodo 40
28 aprile 2016 ore 9.15-13.15
-numerosità campionaria, potenza di un test 50
-t di Student per dati appaiati e non appaiati, X2 di Pearson (ripasso e pratica) 40
-indicatori di performance in Medicina, considerazioni cliniche 40
-coffe break 20min
-come leggere un lavoro scientifico pubblicato: risultati 40
Discussione 20
Test di valutazione (prova pratica su un calcolo di sensibilità, t student e X2 di Pearson) 30
Conclusione del corso

Iscrizioni:
Il corso è a numero chiuso; per favorire l'interattività, sono ammessi un massimo di 15 partecipanti, in base all'ordine di arrivo delle domande.
Preiscrizioni sul sito ULSS 7 – sezione corsi e convegni a partire dal 19/02/2016. https://www.ulss7.it/web/guest/corsi-convegni
Le conferme di partecipazione verranno inviate via mail
E' preferibile, non obbligatorio, avere durante il corso un proprio computer portatile
(nel corso si userà il software STATA 13)
Segreteria organizzativa: (disponibile a breve)
Ulteriori info: http://www.abcheartdiseasestudy.org/en/contact