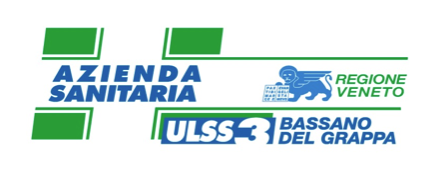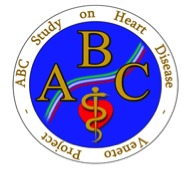 REGIONE DEL VENETO
U.L.S.S. 3 BASSANO DEL GRAPPA - ABC STUDY ON HEART DISEASE ASSOCIATION
LA SOPRAVVIVENZA DOPO INFARTO MIOCARDICO NELLA DONNA E NELL'UOMO
ABC STUDY ON HEART DISEASE - A VENETO REGION PROJECT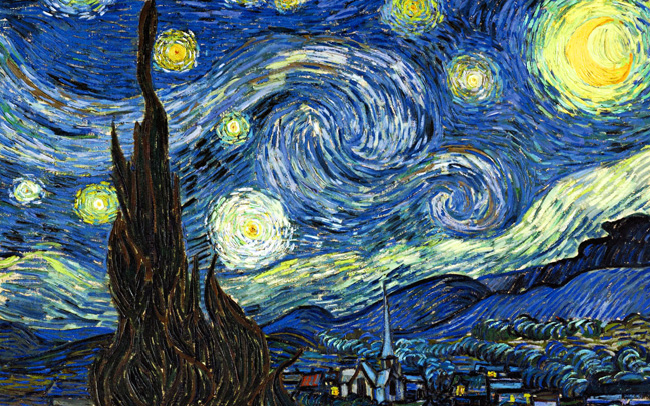 MEETING CLINICO – MERCOLEDI' 25 NOVEMBRE 2015 – DALLE ORE 14.00 ALLE ORE 19.00
SALA CONVEGNI DEL P.O. DI RETE BASSANO – BASSANO DEL GRAPPA (VI)
RESPONSABILE DEL PROGETTO REGIONALE "THE ABC STUDY ON HEART DISEASE":
DR. GIUSEPPE BERTON
SEGRETERIA SCIENTIFICA: DR.SSA FIORELLA CAVUTO
website: www.abcheartdiseasestudy.org
Il meeting è rivolto a Medici, Infermieri, Personale Sanitario, Studenti
ACCREDITATO ECM
Segreteria Organizzativa: Dr.ssa Sonia Ceccato – tel 0424/885381 – email: sonia.ceccato@aslbassano.it
In 1992, a little group of medical researchers and other participants embarked on an project to investigate new clinical factors for heart disease, studying patients with acute coronary syndrome and following them for many years. Today, the observations on the long-term survival after acute coronary syndrome are internationally acknowledged. Main results appears on the most important cardiovascular texts across the world. The study is called "the ABC heart disease study".
ISCRIZIONI:
L'iscrizione al corso è gratuita.

Scaricare l'allegata scheda

ed inviarla via mail, compilata in modo completo a:
Segreteria Organizzativa, Dr.ssa Sonia Ceccato; e-mail sonia.ceccato@aslbassano.it entro il 22 novembre 2015.
Le iscrizioni sono già aperte, fino ad un massimo di 150 persone. Le richieste di iscrizione saranno considerate sulla base dell'ordine di arrivo e verrà data conferma tramite e-mail dalla segreteria organizzativa. Altre informazioni: http://www.abcheartdiseasestudy.org/en/contact
IL MEETING È STATO ACCREDITATO CON 6 CREDITI ECM
PROGRAMMA

Ore 14.00 Apertura del meeting e accoglienza/registrazione dei partecipanti
Ore 14.20 Saluto del Direttore Generale Dr. Fernando Antonio Compostella
Ore 14.30 Presentazione del Corso da parte del Direttore Sanitario Dr. Enzo Apolloni

Sessione 1
Moderatori: Dr. Enzo Apolloni, Dr.ssa Fiorella Cavuto
Ore 14.40 La sopravvivenza dopo infarto miocardico (risultati ABC STUDY ON HEART DISEASE) e piccole note di analisi statistica della sopravvivenza
Dr. Giuseppe Berton
Ore 15.10 La sopravvivenza dopo infarto miocardico nella donna (risultati ABC STUDY ON HEART DISEASE)
Dr.ssa Fiorella Cavuto
Ore 15.30 Ruolo dell'ecocardiografia nella valutazione prognostica dopo sindrome coronarica acuta
Dr. Roberto Zeppellini
Ore 16.00 Caso clinico e confronto con la platea
Dr. Giuseppe Berton
Ore 16.30 Coffe Break

Sessione 2
Moderatori: Dr. Enzo Apolloni, Dr.ssa Rosa Palmieri
Ore 16.50 La rivascolarizzazione percutanea nella sindrome coronarica acuta: indicazioni attuali, limiti e prospettive
Dr. Angelo Bruno Ramondo
Ore 17.20 Marcatori di necrosi miocardica acuta e troponina ad alta sensibilità: importanza prognostica e differenze di genere
Dr. Giorgio Da Rin
Ore 17.40 Come è nato il "progetto neoplasie"
Dr.ssa Fiorella Cavuto
Ore 18.00 Progetto regionale neoplasie – Presentazione sito web e Associazione ABC Study
Dr. Giuseppe Berton
Ore 18.30 Caso clinico e confronto con la platea
Dr. Giuseppe Berton
Ore 19.00 Compilazione questionari ECM, valutazione di gradimento e termine dell'incontro
INFORMAZIONI ORGANIZZATIVE

RESPONSABILE DEL PROGETTO REGIONALE "THE ABC STUDY ON HEART DISEASE":
Dr. Giuseppe Berton – U.O.C. di Cardiologia - Presidio Ospedaliero di Conegliano – ULSS 7
Tel. 0438.663.613 – e-mail giube.s@alice.it

SEGRETERIA SCIENTIFICA:
Dr.ssa Fiorella Cavuto – Cardiologia territoriale S.S.D. Ass.Specialistica Distretto Unico – ULSS 3
Tel. 0424.885148 – e-mail fiorella.cavuto@aslbassano.it

SEGRETERIA ORGANIZZATIVA:
Dr.ssa Sonia Ceccato – Segreteria Direzione Sanitaria ULSS 3
Tel. 0424-885381 – e-mail sonia.ceccato@aslbassano.it

SEDE:
U.L.S.S. 3 - Presidio Ospedaliero di Rete Bassano – via Dei Lotti n.40 – Bassano del Grappa (VI)
CON IL PATROCINIO DI: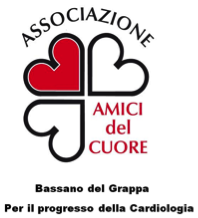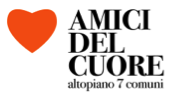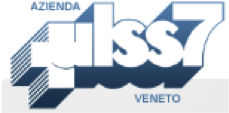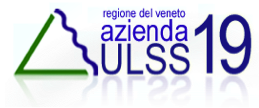 SI RINGRAZIA PER IL SOSTEGNO: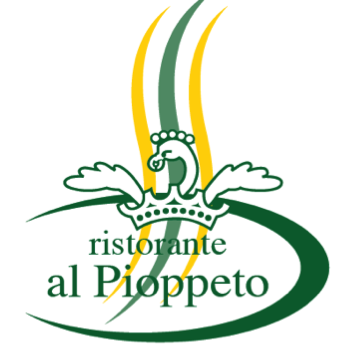 Il coffee break del meeting è gentilmente offerto dal Ristorante "Al Pioppeto"